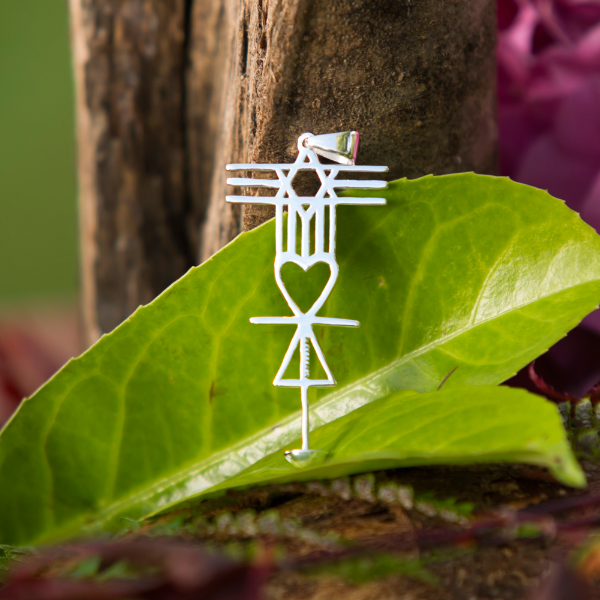 Premapranahuti Pendant
Aum Sri Premapranahuti represents the Divine breath, which is the Source of all creation. It comes from the Divine energy to illuminate the Sacred Heart within us, awakening us to our true nature. The symbol itself is the coming together of all within the Divine creation, in harmony with the initiation of the three Yagnas within and the awakening of the Highest Truth.
This pendant is available in 18k gold plate or 925 sterling silver. 
Medium pendant 49mm x 22mm
Large pendant 53mm x 25mm
For solid 14K yellow gold,18K white gold, or for pendants with gemstones please order from Custom Tails Jewelry. The pendant with the blue sapphire and 6 diamonds is made with hand selected, high quality stones like what are in the original design. Prices range from $330 - $912 USD.

---