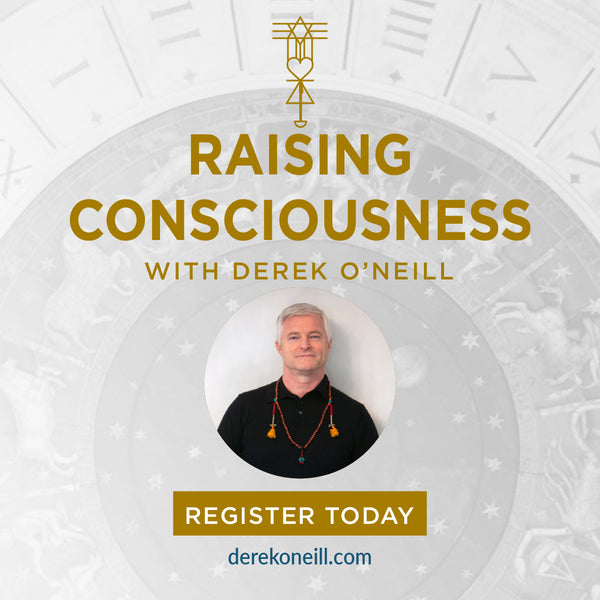 Raising Consciousness 2021
Guidance For The Year Ahead
January 3rd 2021
9AM Pacific / 12PM Eastern / 5PM Irish Time 
Ascension, self-realization, awakening – they are all terms that describe a certain level of consciousness. Many cultures, philosophies, and belief systems offer teachings that can illuminate a fascinating exploration into our very being. Ultimately, consciousness is energy. Join me for this new series where we'll explore the nature of consciousness, how to move up the levels and how to use consciousness for greater happiness, peace and a deeper connection to Source.
**PAST DATES ARE AVAILABLE AS AN AUDIO RECORDING OR VIDEO STREAM**
How It Works
The calls will run for about an hour. The calls are structured in a Q&A format. Please submit a question that is applicable to the group rather than sending personal questions. Email a brief question to questions@derekoneill.com at least 24 hours before each call with 'Raising Consciousness' in the subject field. 
HOW TO JOIN (ZOOM)
After you purchase, look for an email from 'deliveries@skypilotapp.com' (it may be in your junk folder) and follow the link to login to the online store.
or
1. Login at https://store.creaconwellnessretreat.com/account/login 
3. Click 'My Account'
4. Click on the text 'My Downloadable Files' 
5. Click the PDF file 'Click-here-for-[Month-Date]-details.pdf.' The Zoom info is inside. The link for each Zoom call will be different.
---