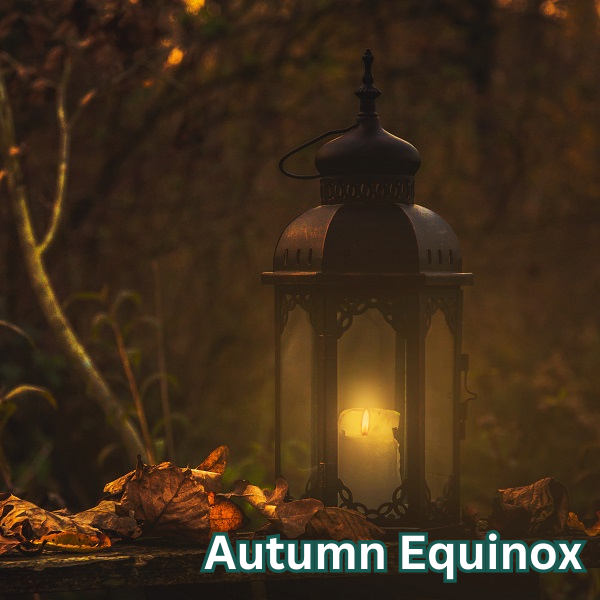 24th September
Facilitated by: Danny Ahern
Room: Meditation Hall 
Date: Sunday 24th of September 7:00pm - 9:30pm 
Cost: €20 
Autumn Equinox;
The transition period from the warm and clear summer to that of the cold and dark winter has begun at Lughnasadh (beginning of August) & onwards to Samhain (end of October). By this time the earth is well in its turn into Autumn.
At the Autumn Equinox we are felling the autumn chill in the evening's & will have noticed the days beginning to shorten since the peak of summer solstice. The Autumn equinox brings an equal balance of hours between light & dark as we begin the descend into the winter months. Autumn is the harvest season & it's noticeable in the countryside that the farmers are still harvesting the crops, fruit & vegetables of this season. Autumn is the most colourful time of the year & it's always a gift to watch the leaves turn from green to orange to red & cover the earth with their beautiful blanket of hues.

Autumn equinox is a time of transformation & as this cycle draws to a close, allow the discernment to harvest what we need & release what is no longer useful to us. Autumn symbolises change & drawing on nature as our greatest teacher, life takes a natural course by shedding off the old to embrace the new, just like the leaves falling from the tress. It is a time for us to absorb & consume the harvest of the earth. The evening sunsets at this time are noticeably earlier than those of the summer solstice & the sunrises later each morning.

Autumn is a time to embrace the beauty of not just being alive but also a time to release the hurt & pain of life. Let it go, gift what no longer serves you back to the earth. Life is always changing & nature has a way of allowing its past to fall away naturally. The wild summer flowers are long dead & autumn is a reminder that life just passes us by as the cycle of life turns. The autumn months lead us into the chilly winter when the bear branches of the trees show us the impermanence of life.

Thousands of ancient sites have been created around the world in honour of the solstices & equinoxes to celebrate our connection to the Sun, our life & light force. Since the beginning of time, our ancestors have marked this period with ritual and celebration. Loughcrew's ancient burial grounds in County Meath have always been the spot of our ancestors to celebrate the phenomenon of the equal hours of light & dark. The passage tombs are aligned perfectly with the Autumn Equinox sunrise where the event starts at dawn. These ancient burial grounds were a sacred place where rituals & gatherings took place where people celebrated their ancestors, God's & nature.
Meet the facilitator:
Danny Ahern is a practicing Shaman
. He 
received his
 Medicine & Healers spiral training in the Irish Centre for Shamanic studies, Dunderry, County Meath & Smithfield, Dublin

 
with

 
Slí An Chroí.
---